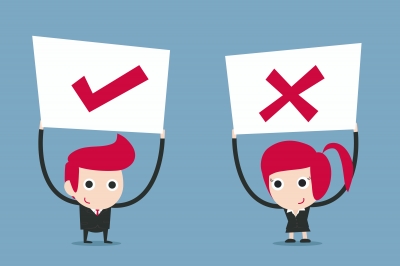 One of the biggest challenges of fashion ecommerce owners is getting customers— especially if you're just starting out. Since fashion has become such a strong force to ecommerce over the last years, it's best to know both best practices and worst mistakes you can ever commit.
To get you started, get to know these essential do's and don'ts of fashion ecommerce.
DO's
Do make your store look irresistible.
Here's a frame of mind to put yourself in: Imagine you're inside a mall, surrounded by competing boutiques. How will you make your store stand out so that passing customers will be lured in?
It's essentially the same as running an online boutique. You need to find ways to make your website look good so that customers will find it hard to leave. This is where fabulous web design comes in. Once they land on your homepage, ensure the following:
The colors of your website should complement each other.
The font styles are not too overwhelming.
The product photos should be beautifully presented.
The overall layout is not heavy on the eye.
The product categories are clearly sorted out.
These are just the basic factors you need to consider but will surely go a long way. Online store Shoptiques does a pretty neat job at it. The site looks refined, appealing and minimal— three things that make any online store tempting to buy in.
Do make it a personal shopping experience.
The next best thing to shopping in a store is doing it online but with the perks of being in an actual boutique. Think of it this way: Consider as if your customers are walking into your store, looking around your items and would later on want to test out their size or see a certain article of clothing in another color.
When crafting your website, it's best to make it a personal experience for your users. Allow them to see the options they have, say for a woman's top. Does it come in different colors? Does it have an accent somewhere along one side of the garment? If yes, then show it off and let your customers see every bit of the product. Zappos presents their products so well, they even have video demos for their items.
Pushing it an extra mile will also garner you points. Polyvore, the world's largest online fashion community, allows their shoppers to play dress up. Their users can create an outfit collage where they can choose a top, bottom, shoes and a bag to go with it. That is yet another option to make browsing such a pleasurable experience that purchasing will most likely become a breeze.
Do consider mobile users.
Last year, mobile penetration is Singapore reached over 150%. Take a moment and realize the potential growth your store can have if you tap into these users.
Mobile has become such an influential factor to ecommerce. If you opt not to make your web design adaptive to mobile users, then you're basically driving your store to extinction. If you do intend for your business to flourish, then a responsive web design is the way to go.
Here are a few takeaways to consider for your mobile shoppers:
There should be more images and less content.
The buttons should be finger-friendly.
It should come with easy scrolling.
Order forms and purchase transactions should be shorter.
Understand that mobile users have a different behavior compared to personal computer users. They expect things to move quicker and easier with their smaller devices.
DON'Ts
Don't assume shoppers will easily find your store.
You know the classic saying, "Build it and it will come to you?" Well, that definitely does not work for ecommerce. There's a little thing we call search engine optimization, which has the power to put your online store where users can look you up.
Start with keywords. These terms are the everyday queries users type into Google or other search engines. Work well with them in your product descriptions. Include your brand and product name in meta titles so your items don't look generic. If you simply use "checkered polos", then you're going to be lost at sea.
Move to targeted ads the next. Notice those little advertisements you see on top of search engine results? These are the ones that are optimized and crafted well. So get a bit of help from Google AdWords. From here, you can create ads that are targeted, specific and directed to your niche market.
Incorporate alt-tags to your images because with these, your product shots are essentially invisible to search engines.
Don't fall short in customer services.
Customer service is a measure to the success or failure of your online store. It's not enough that you place your Contact Us portion in your homepage. It's also about making yourself available to answer the queries of customers in the shortest amount of time possible.
Ensure you have all the contact info ready in your website, from your address to the digits they can all as well as your e-mail address. It would be a big plus if you have a live chat option but if not, try your best to get back to them as quickly as you can.  Really, the last thing you want are enraged customers taking to social media their dismay against your store.
Don't forget about shipping services.
Shipping is an integral part of ecommerce. Once customers start browsing through your items, they expect to see shipping options. So don't bury it too deep that they won't determine how much shipping costs. It's an easy turn off for them.
From start to finish, let users know right away about shipping. It would help if you can display certain conditions for them to avail of free shipping. Something along the lines of "Purchase a minimum of $100 for free shipping" will help big time. Other shipping charges should also be visible.
As a startup fashion ecommerce owner, it's best to know the right and wrong steps you can take. So consider these do's and don'ts and be off to a trendy start.