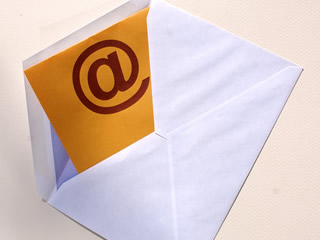 When you're a visual person like I am, design counts— big time. Sometimes even if the information written is not that significant but presented really well, we're driven to learn more about it.
Even in the world of internet marketing, design plays a big role in putting businesses in a very good position. One way to show off your design skills is through crafting emails for marketing.
Today, I'm going to let you in on the secrets of effective email design to help your business become more recognized. With that, we all know what recognition brings to any business: more opportunities and of course, higher profits.
1. Simplicity is key.
How you primarily need your emails to look is clean and simple. This makes everything else easy on the eye of your readers. Use minimal images, complementing colors and clean lines to keep the flow of reading easier.
Don't overcomplicate it because your email will appear as too much to handle. It's like forcing and trying too much all at the same time but in the end, nothing's going to be absorbed by your readers. You'll lose a lot of potential customers if you make it too extravagant. The simpler, the better they will remember what your statement is.
To make it easier for you, think of a children's book. Notice how simple and short the words are, how fitting the images are yet the power of the message isn't overpowered? Simplicity can take you farther so don't overdo it.
2. Mute colors work.
When I say easy on the eye, it's not just about the layout of images and text. The colors you choose to represent your email also matter. Mute colors (those that are not loud) can make your emails look more appealing. It's kinder to the vision but it still looks beautifully designed.
Have at the very least two colors that complement each other. Don't use more than 5 colors because all it's going to be an eyesore. Try to do away from neon colors. It's almost like readers are staring at reflective road signs that aren't all appealing.
3. Make your call to action visible.
In your email, there should always be a call to action. This is known to be your selling point of the solution you're willing to give your consumers. Examples like "Be among 150 members enjoying 10% discounts!" or "Be one with us now and get your first session for FREE!"
Now when it comes to putting your call to action into your email, it's crucial that you make it stands out. When I say stand out, forget about neon colors, big buttons or flashy text. No, you don't need that to make your call to action visible. Proper spacing and placement can make it easily noticeable for your readers. Remember, it's still the most important of your email so make sure you prioritize it as you tie in with the design.
4. Make your email mobile friendly.
People are always one the go and a lot of them check what's going online through their mobile phones. So it's necessary to make your emails mobile-friendly. The design you choose for your email should also be opened in a phone without compromising anything. The last thing you want are unloaded pages or slow buffering.
Digital-savvy people need easy information on the go so consider those who don't have time to check in their computers.
5. Forget about stock photos.
When you try to make emails for internet marketing, it's important that you keep it original and personalized. Stock photos won't do that for you. Take your time in taking your own images, making your own videos or having someone else prepare graphic designs for you. Stock photos are too generic and it wouldn't appear professional if you're just recycling photos that can be available to just about anyone. Besides, it's too easy to spot if you just reused images and that can be very embarrassing.
6. Be inspired.
Before you make or finalize your design, be inspired. Browse online to see the different designs other successful email marketers were able to pull off. Go to the bookstore and browse through different books of design and art. You can even take a trip to a gallery or a museum so you be fueled by nothing but creativity.
Email marketing, when done right, can help you nurture leads and eventually turn them to sales. In any business, it's important that you have a good flow of sales and profits—the more, the better. A vital strategy that can help you is having an effectively designed email.
Sure, it's what's on the inside (content) that really matters but hey, the first thing anyone notices is how something looks. So consider a professional and engaging design to keep your business moving forward.
Oh yes, one last important point, don't send using your Gmail or Outlook. Use a proper edm solution. We recommend MailChimp.