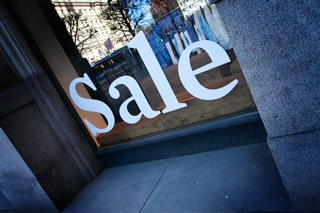 Are you planning to establish a website to sell your products and services?
If so, then you'd want an e-commerce website that will be most effective to you as a merchant and to your consumers as well.
We all know how powerful online selling has become. You can practically find just about anything being sold in seemingly countless websites all over the world.
So if you're one who's eyeing to have their own site for selling products and service, we've prepared for you an essential checklist to build an e-commerce website.
Do You Know What You Really Want To Sell?
Sometimes, businessmen and women who are just starting tend to get too excited. This inclines them to become less focused and want too much even if they're just starting. So before anything else, you need to ask yourself what you really want to focus on first. Do you want to sell personalized clothes? Are you eyeing hand-me-downs?
At this first stage of the competition, you need to be very specific. It is only when you're stable enough that you can expand. The last thing you want is investing too much without getting enough ROI's.
Is Your Website Visually Appealing?
Place yourself as a consumer who's trying to look for a product online. You land on your own page and quickly see how it appears to potential clients. Now ask yourself these questions:
Are the colors complementing each other?
Is the text easily readable?
Is your page too wordy?
Are the lines and divisions strategically placed?
Does your website generally looks clean, professional and credible?
First impression doesn't only work with people. When people land on your site, it is very important that you present them one that is aesthetically appealing. You don't have to have a world best design, but at very least it need to be looking okay, and generally suit to what you are selling. A badly designed website can easily drive people away even if you're offering something that's actually really good. So never disregard its appearance; it's still the very first thing people notice.
Can People Easily Navigate Through Your Website?
One of the most important things you need to consider is the easy navigation you can provide your customers with. Is your website user-friendly enough for them to actually browse through? If you end up making them go in circles, then you can forget about having happy and loyal customers.
This is very important when it comes to the purchasing stage as well. You need something that will lead them quickly to payment process. You wouldn't want them clicking, reading, typing and agreeing to too many terms that would lead them bored and already reluctant. They may just end up feeling like they're being questioned.
Can Users Customize and Personalize Search?
Some people know what they want and quickly type it into the Search button. A lot of other people don't exactly know what they want. This is why it is essential that you make their search customized and personalized. Provide enough filters, categories and options they can look around from. This will save time and keep customers on your site. If you don't have a good working Search in your e-commerce website, then you're easily forgettable.
Are the product details specific and sufficient?
An area where you can put a lot more information is in product description. Those people who don't know exactly what they want rely on the information in front of them that's why you need to be specific and sufficient enough.
Keep the product details easy on the eye by typing it in short sentences or bulleting them.
Have You Added Various Features?
When it comes to paying, it is important that you have enough features to cover for what customers need. Make sure you have different methods of payment, simplified forms of payment and even mobile transactions. Remember: you want it fast, easy and user-friendly for start to finish. A lot of customers lose interest if they need to fill out too many things once payment is needed.
To make your selling even more interesting and engaging, you can add other features such as multiple orders, personalized notes, gift wraps and many others. This will as well add to your website's credibility since you're giving them the signal that you are serious with what you're doing.
Is Your Website Secure?
This is the most important component of all. It is mandatory that you place enough security in your website because customers place their entire trust on you. So contact your web designer about the latest shopping cart software that provides utmost security. Furthermore, make sure you enclose your security policy once payment process is being made to assure your customers that they don't have to be afraid of losing their money.
For a new startup, accepting payment via establish payment gateway such as Paypal will definite make things looks more secure, and cultivate trust with your customer. As a consumer, whenever I am on a new site that I never purchase before, I tends to use Paypal instead of other payment method because I simply feel safer. Don't you?
Truly an e-commerce website can make a big difference to your business success. All you have to do is keep this checklist in mind so you (and your potential customers) won't have to worry about anything else!