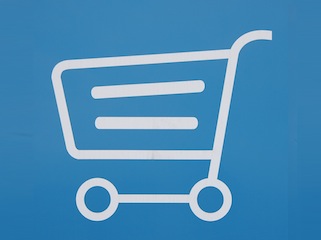 I'm sure you'll agree with me when I say online selling has revolutionized the way we shop.
As a consumer and internet aficionado, I prefer to find what I need or want online. It just takes convenience to a whole new level, doesn't it?
Much as I like to talk about the wonders of online shopping, today I want to delve into the differences of using blogshops and ecommerce websites. I find this quite an important topic to cover so entrepreneurs know which is best for them.
But first, let me give you a quick rundown on the numbers just for you to see how big online shopping really is.
A Rundown of Numbers
If you live in Singapore and an avid online shopper, I'm sure LiveJournal is one place you always find yourself in.
Studies conducted last December 2011 found that 50% of 1.2M online Singaporean users visit LiveJournal to get their daily dose of retail therapy. Did you know that there are over 50,000 blogshops in Singapore? Every month, an average blogshop has eight USD15 transactions. This equates to about USD6M worth of monthly revenue! 
LiveJournal is well aware of their site as a booming place to shop so they decided to make an upgrade. News last February 2012 informed that LJ has recently added "e-commerce-like" facilities to their platform and have made this available to all 50,000 blogshops.
Now that we got the memo, it's time we lay out the differences.
A Blow-by-Blow Comparison
Below you'll see a comparison between blogs and ecommerce websites when it comes to online shopping. At the end of this post, I do hope you'll find which best suits you as an online entrepreneur.
Ease In Setup
There's no doubt setting up a blog is a lot easier than starting a websites. More often than not, you'll need to pay a professional to make you a website that's well, practically backended by technicalities too complex for average users. As for blogs, you can easily set it up yourself.
Search Engine Relationship
We all know a lot of people rely on search engine search to find what they are looking for online. Now when it comes to shopping online, I'll give this round to blogs.
Sites like Wordpress allows bloggers to have additional plug-ins that can easily put them at a very good rank. Ecommerce websites however require additional and tedious programming (which only experts you need to pay for can do) for them to be search engine friendly.
Personalization
When it comes to customizing your blog or ecommerce website, you could take farther steps with the latter. While a lot of blogs allow users to submit their customized designs, you still have a lot more options to own your brand if you set up a website. It's very important for shoppers to see the personality of your business so keep in mind that personalization sells.
Features
As consumers when we shop we want to find a place where we can choose, buy and get our purchase the quickest and easiest way possible. For sellers, what they need are complete features to make this work. Below I've laid out a scope and limitations of features between ecommerce websites and blogshops. 
Order placement
For blogs, people use comment boxes to type in their order. You'll see this at the bottom of the photo album where a particular group of products are posted. Now for ecommerce websites, it's a lot more systematic but easier for customers. When you run a blog, you need to manually check who ordered what but if you have a website, you get to have a system that lets you know about orders.
Payment method
As of now, all blogshops can do is to use Paypal as their only payment method. Not everyone has a Paypal account and those that don't have one may just quickly close your site and find something else. Ecommerce websites, on the other hand, can accommodate a wide range of different payment methods: Google Checkout, Any Pay, 2CheckOut and many others.
Tracking
Online shoppers want to know how their order is doing. That's why order tracking is a necessary feature to gain your client's trust and loyalty. Unfortunately for those who use blogs to sell, they manually need to type in tracking numbers and post it in their blogs to keep their waiting customers updated. Ecommerce websites have an automatic system that saves you the time and effort to manually type in everything.
Product Handling
When you have more than 100 products posted in your blogshop, it will take forever for someone to find what they are looking for. Ecommerce websites can handle a lot more than 100 products but still manage to lead a customer to what they are looking for in a matter of seconds. 
Costs
Obviously, it's a lot cheaper to start and maintain a blogshop. Using an ecommerce website can and will cost you a lot more, especially if you're keen on having on design and navigation.
Overall, there are advantages and disadvantages for both online shopping platforms. You just have to choose the one that works for you best.