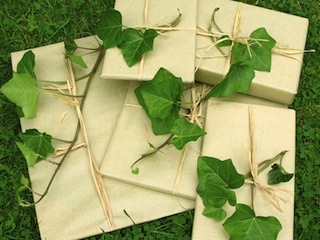 Whenever we're shopping online, we always try to get the best deal possible. As an avid fan of online shopping myself, I like to make the most out of my money— possibly even getting something free hopefully. That's why I make sure where I buy online is a place where I can get the best value for my investment.
One of the factors that drives me to buy or not to buy something is shipping. I'm pretty sure it matters to you too.
Shipping is one thing that keeps or makes consumers avail of products/ services. That's why today, I'm going to share more about the two kinds of shipping that can be both beneficial and risky for any business.
Let's take free shipping first.
Free Shipping
Even if I want to buy something or not, I like browsing through online stores. When I find one that I like and see that I get free shipping, I feel like it's my lucky day. Now how exactly does one define free shipping? 
Free shipping can appear in many different forms. Here are some of them:
Free Shipping for Selected Items- You can get free shipping for certain items that merchants label as such. If you're a seller, this can be good for stocked items that haven't been noticed by people.
Free Shipping for a Minimum Order- This is probably the most common kind of free shipping. It's when you buy a minimum order of whatever items specified by the seller.
Free Shipping in Certain Areas- If you live within the area of the merchant, you may just get free shipping. At times, it's still counted as long as you're within the perimeter.
Free Shipping for Members- Amazon Prime allows this kind of privilege to their valued customers who have long been patronizing them. 
Disadvantages
The downside of free shipping is the reputation it builds for your company. It can already be hard to get rid of, even if you intended it to be a short-term strategy. Considering people are already aware of your free shipping privileges, it may come as an unfortunate and discouraging shock to them if you end up eliminating it.
The term itself "free" can connote a lot of risky business as well. So make sure you know how to get out of it or work around it when the time comes.
Advantages
If there's a downside, there's definitely an upside to having free shipping. Here are some of the benefits:
It increases your sales. When people see that some of your products come with free shipping, they are more likely to avail of your products. This will then lead to an increased number of sales and of course, greater profit.
It allows for customer loyalty. Another good thing about free shipping is it allows customers to trust you and be loyal to what you offer them. Since some of your competitors may not be offering the same thing, then it's a definitive edge for you.
It's good for Ebay.  If you're selling on Ebay, the website considers those who have free shipping at the 'best match results' so you're more likely to be found by interested buyers.
Paid Shipping
Paid shipping of course is the direct opposite of free shipping. It's defined as the shipping cost you have to pay after you have checked out from your shopping. Compared to free shipping, you won't find out what you need to pay for shipping until you're done with all the shopping.
Say for instance, you're putting everything you're sure to buy into your cart. Apart from the shipping fee you need to already pay for, there can be surprising additional charges for shipping. For example, you already need to pay "$150" for shipping and once you check out, there will be additional charges.
Disadvantages
One of the downsides of paid shipping is it may decrease the number of loyal customers. Considering some of the additional charges may come as a complete surprise, people can just easily abandon their orders. 
From this, it can lessen the credibility of your business. So you need to watch out on how you implement your paid shipping strategy.
Advantages
Not everything is bad when it comes to paid shipping. One thing people can do about it is to use calculators to find out if you're paying the right amount. For the part of the merchant, paid shipping can be an advantage for you to know the spending habits of your niche market and to further develop your online selling. You can couple it with other promos and discounts if you intend to charge them for shipping.
Whether it's free shipping or paid shipping, it's all about knowing how to use it strategically for your business. It's good to get the loyalty of your customers but at the same time, you also have your business to think about. So weigh out which one is best for you and work from there.