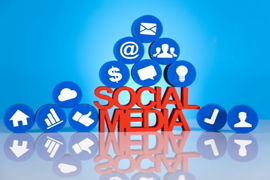 There's no question that social media has revolutionized the way online selling works. Considering the billions of active users from all across platforms, you've got to be ridiculous not to include social media campaigns to better your ecommerce efforts.
Nowadays, customers are compelled to constantly be in touch with their favorite stores. That's why they make use of social media to always be in the know. So in order to maximize the potential these platforms have for your store, you'll need to know the best ways to go about it.
Here are some of the best ways you can use these social media platforms in order to strengthen your selling capabilities.
1. Know how to use each platform accordingly.
It's always good to know how you should use each of the social media platform to make each of your online selling effort count. This is already me telling you NOT to automate your posts across Twitter, Facebook, Google+ and more.
In a nutshell, Twitter is great for announcing real time promos and exclusive deals. It's also one platform you can use to constantly monitor what your market is up to and talking about through hashtags.
Facebook is a great vessel for ecommerce as you can practically use it as an extension of your ecommerce store through the use of different tools and tabs. Payvment is one tool that converts your Facebook page into a store while Tab Juice allows you to have one separate tab that represents your website.
Pinterest is also another platform where you can show off your goods and at the same time, link your customers back to your site for a hopeful sale. Since this is an all around pretty platform, your potential customers can easily get enticed with your products, especially if you're selling clothes, food & food products and even furniture.
Instagram is brilliant for conducting contests, uploading your product shots and showing the quirkier side of your store. Whether it's a behind the scene shot or just a photo of the people behind your store having good fun, then this is one platform you shouldn't miss out on. Plus, they've added a video feature, which is yet another useful tool.
Google+ gets you integrated with the most powerful search engine in the land. Moreover, you get to communicate with your market through Hangouts, get listed in Local pages as well as increase your Circles to widen your reach.
2. Improve customer experience.
Social media is one of the best ways to nurture your relationship with your customers. First, you get the opportunity to communicate with them directly, especially if they have queries, comments and other types of feedback.
Second, you can also drive them back to your main ecommerce website, which in turn will make them see the other products and services you may have. This way, you're making use of social media to catapult your customers into discovering more about your store and hopefully, converting them into solid sales.
Third, customer experience is well nourished with social media especially when they are the ones posting on your wall, thanking you for the quality products and services they've gotten from you. So make sure you check back all the time to see these comments and reply to them as soon as you can.
3. Integrate social media into the site itself.
In your ecommerce website, it counts to always tire in social media so you're tapping into greater potential.
Take for example a garment you're selling. When someone wants it and you have those social media buttons for easy sharing, s/he can easily share it in his/her profile. Once that post is up on the person's feed, there will be more people who'll see the products.
Moreover, always integrating your content with social media is a proactive way to continuously build links and drive better traffic into your store.
4. Empower your ecommerce with ads.
Facebook ads can make such a huge difference when it comes to driving more sales and customers. The best part is you can tailor fit your ads into making it into more specific and targeted
Make sure you experiment with different ads by filtering out the demographics and keywords. This way, you're able to hit different marks and see which ads work more efficiently than others.
So consider these strategies in order to strengthen your online selling via social media. In due time, you're going to bring in better numbers for your store and an improved customer experience for your market.