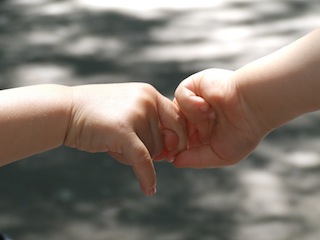 As a consumer myself, I like being entitled to exclusive discounts and privileged memberships. I'm a big fan of books so my local bookstore gave me a loyalty card, allowing me to get discounts. It really does make me feel special that's why I enjoy going there and buying books from them.
As someone who thrives on business, I like the fact that consumers patronize businesses that make them feel special. One way clients enjoy such privileges is through loyalty programs— which is our topic for today.
  
But first, what are loyalty programs?
Loyalty programs are benefits offered by businesses for two primary purposes: To cultivate customer loyalty among their current clients and second, to attract more potential customers. There is however, one more purpose that may not be that obvious to the market. 
Businesses use loyalty programs to gauge the spending habits of people. It's a way for them to see just how willing customers really are. In another perspective, loyalty programs actually help businesses become better since they are challenged to develop their strategies every now and then.
Now, Why do loyalty programs work?
As someone who's running a business, I highly recommend you entitle your market to loyalty programs. Below are some 6 reasons why you need these programs tied up with your business. Take note, especially if you're one who still hasn't ventured into this strategy yet.
1. It's one way to beat your competition.
Everyday, someone new starts a business and your competition increases each and every time. It's hard to set yourself apart from all the rest who are offering practically the same products/services you have. Loyalty programs are one way to beat your competitors and stand out to your market.
If you're able to offer them exclusive discounts and freebies others can't, your market will obviously stand by your side and patronize your business. It's just a matter of how you intend to present your loyalty programs. Check what your competitors are up to and do what they are not doing.
2. It gives your customers something for free!
Every time I take a trip to the supermarket, it never fails to delight me when I find something free included in a product I'm about to buy—like a bottle of fabric conditioner with two extra free sachets. It makes me feel like I save up a few bucks somehow.
The same goes with loyalty programs. If you sell cars, it's good to present car dealerships that have incentives, say a free out-of-town trip or the first full tank of gas is on you. Either way, loyalty programs should be able to provide incentives that will get your customers talking to others. In no time, you would have expanded your market and increased your sales.
3. It gives them a reason to be, well, loyal.
The beauty of loyalty programs is it makes your customers stay. Considering the amount of competition nowadays and the labor of keeping your market interested, these benefits will definitely help them in keeping your products/services patronized.
Just keep in mind that you need to formulate effective loyalty programs because one crappy mistake can cause your clients to leave— after all the hard work you've done, would you want that?
4. It keeps them waiting and wanting for more.
People who like shopping online subscribe to websites that offer them the latest deals everyday. I, for one, am a fan of signing up for these kinds of websites that's why I take the time everyday to see if they have anything to offer me.
Loyalty programs keep your market hooked. If you implement these programs right and at the perfect time, you'll have your customers patiently waiting for what else you can provide them.
5. It drives customers to earn more points.
There's a certain kind of loyalty program that allows consumers to reach a number of points for them to get a prize. It's like collecting stickers every time you go to the supermarket. Once you complete this set of stickers, you can claim whatever freebies your store will give you.
You see, people will remain loyal to you if they know that by the end of the day, they'll earn something more (and bigger) out of it. So make your loyalty programs proactive and advantageous to both parties.
6. It develops your business.
Loyalty programs have a way of assessing customer behavior. This strategy helps your business gauge whether your products/services are effective enough for your market. Moreover, this allows your target market to let you know what they think of your business. This way, you'll know if you're doing it right or not.
Loyalty programs make consumers happy campers. They like to stick around only if it's worthy for them to stick around. So go ahead and start plotting your loyalty programs. Who knows? You may just be able to double or even triple your loyalists in no time!