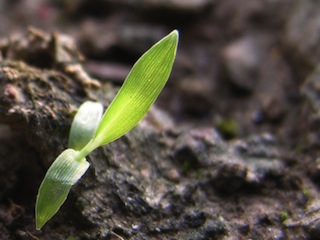 When you think of the word nurturing, what comes into your mind? I'll give you three words that I can associate with it: keeping, caring and sustaining. 
Now in terms of online marketing strategy, such a word goes a long way too. If you're familiar enough, I'm sure you've heard about lead nurturing. This is where you'll feel the sense of responsibility for your market. Possibly even the same way you'll feel if you're nurturing someone near and dear to you. 
Today, I will be discussing that to you in a more basic and introductory way. This will be greatly helpful to all you beginners out there who are just getting to know the in's and out's of inbound marketing.
First Stop: What Is Lead Nurturing?
Before you get to lead nurturing, there is what we call lead generation. Lead generation is a practice of attracting potential customers into availing your products and services. The next step is what we call lead nurturing. This is where you will be slowly and steadily winning your customer's interest and trust. Eventually, this will turn out to be a committed sale.
In essence, lead nurturing aims to build, develop and strengthen a relationship with your potential and current customers. That's why it's crucial to know how to do this very well and how to maximize its use.
Tips For Effective Lead Nurturing
Once you find the definition of lead nurturing to be clear, we can now proceed to simple tips into making it work for you. Before we start, let me make one thing clear. 
The truth is there's only so much agencies can do for you. Sure, they can get you well-filtered and targeted lists. But when you think about it, it's still all up to you how you're going to do it and if you're going to do it effectively. Luckily, here are the easiest tips I can think of to help you do just that.
Be in touch with reality.
A study conducted by HubSpot says 95% of those who will visit your website aren't ready to buy yet. You still have quite a long way to go if you consider the numbers. So what you need to do is too not be ideal about generating and nurturing leads. It is important that you are realistic about the number of leads you're aiming at, the amount of time it will take to convert them into sales and the budget you're ready to invest for it.
Learn to discern.
You need to develop a knack on knowing which one is already a sales-ready client. If someone downloads an e-book from your website, the chances are they're only doing research. Once they do subscribe and ask you for more information, then that's the time you have a sure-sale customer.
Get connected.
Let's face it, just about everyone's relying on the Internet. If you are looking to stay connected with potential customers, you need to be engaged with them. Use social networking sites to continue your communication with clients. Keep them on the loop because that's how you sustain your connection with them. Once they are thoroughly convinced, then congratulations! You just bagged a sale!
Work on your emails.
One of the most essential tools in lead nurturing is using instructive emails. It's still an effective communication tool to let your audience know what you are all about. You should be able to educate them by making an informative, relevant, authentic and engaging email. If not, then you'll lose your potential customer just after reading the Email Subject.
Take it straight to the point.
Sure, it's important that you keep a good pace in luring your customers into buying. But what will make it a lot (and I mean a lot) easier for you is to keep things short and simple.
Say for instance you're going to send out an email to your lead. You need to keep his/her attention by writing a short, direct-to-the-point offer with a good call-to-action.
Learn to personalize.
Believe me when I say no one is interested in reading generic emails. You're making your audience feel like they're all the same; that you didn't even consider them special enough for you to take time in personalizing what you have to say. 
Words like "Click Here For More" is useless but if you put "Get Your Latest Issue of Vogue Here!" it will be a lot more tempting to click that link. Remember, these people want to feel as if you did send this information exclusively for them. So why not make it look good for them, right?
Keep them happy.
Your leads want to hear what you have to say. Somehow, you've already gotten them on the hook. All you need to do now is to keep them smiling. Know what they want, give it to them and give them more. If you're selling shirts online, then offer a buy-one-take-one or throw in a free one for every 5 shirts they buy.
Lead nurturing gets more complicated after you've mastered the basics. There are a lot more things you need to know about such as the Sales Funnel, different marketing platforms that offer everything you need for lead generation among many, many others. Just keep all these basic principles in mind to keep you going further.