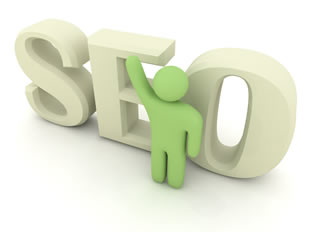 Over the past decade, many of us have spent much lesser time searching in Yellow Pages, Business Directories etc. Alternatively, we Google it when we need to look for something, be it a piece of information, a product or a service provider.
If you are a business owner which has the rest of your life been depending on yellow pages, print ads to create awareness for your company, this is terrible news for you. Less and less consumer is depending on traditional media for the products and services they need. Businesses that still have not gone online likely lose their market share to the competitors whom can be found online.
Now, the question is, how to be found online? When someone searches something on Google, there are literally thousands' of possible web pages available for Google to choose and pick. Why Google should pick yours and along with other 9 web pages to show to her visitor? The technique to convince Google or other search engine to pick your website and place it into the Top 10 of the search results is call "Search Engine Optimization".
Are you new to SEO? To understand what is SEO in plain English, take a look at this short movie created by Common Craft and Search Engine Land.
Now you understand what is SEO, and you also understand why a good ranking is important to your business. If your business website never had a good ranking when your potential prospect searching for your products and services, your competitors' phone is going to rang instead of yours.
If you want to rank high on search engine, you have to make sure that you got all the important SEO done right on your website. What are the important SEO factors?
a. Keywords Selection
First of all, you need to select the right keywords that you want to target. Poor keyword selection will cause you end up with high ranking but win little sales or leads. You may not able to rank in page 1 for the next 1 or 2 years if you happen to pick a too competitive keyword.
b. On Page Optimization
On page optimization referring to high quality content that is on the subject matter you are targeting, as well as correctly formulated page title, sub titles, image description and others that have to be done on your web pages.
c. Links
Links from one web page to another web page can be interpreted as the recommendation from a web page to another. A web page with a lot of links from other web pages will be see by search engine as a reputable web page that worth recommending. Having lots of links from other website, especially from high reputation website, increase your chance to rank high.
What is your website goal?
Are you looking to have a website that serve as an online brochure or you want a website that helps to improve your bottom line?
Contact us to understand how our SEO services can help you.