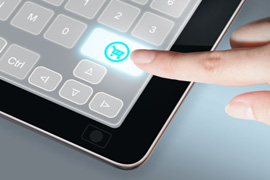 Running an ecommerce site can be a lot of work— even if it's just a local store you're managing. Like in any battle, you need certain weapons to claim victory. In this case, specific tools can help get you through the job.
If you're in need of a little helping hand to make your ecommerce efforts count, help you save time as well as money, here are some of the most efficient Google tools you should be using.
1. Google AdWords
Web traffic is everything in ecommerce. There are a lot of ways and sources you can increase yours— one of which is Google AdWords. This gives you a targeted reach, immediate visibility as well as flexibility with your budget.
A must tool for any ecommerce practitioner, Google AdWords can get you quality, targeted traffic that any small business needs to better their numbers. Since AdWords can easily customize your range, a well-executed ad can appear in SERP's in your local area.
The best part about it is each click your customer makes is tracked therefore it's easier for you to know which keywords performed above the rest. A tip here is to use Google's "Keyword Tool and Traffic Estimator" so you know just which keywords could end up giving you more clicks.
2. Google Analytics
If Google AdWords allow you to create targeted ads, Google Analytics helps you make sense of how well (or poor) your ads are doing. Now that Google has made it easier for both to be linked, AdWords data can be conveniently transported to Analytics for review.
One of Analytics' features, Dashboard, allows you to see the data of your Google Analytics easily laid out on a dashboard. These dashboards also come with pre-installed widgets but you can also get custom ones, depending on which data you want to monitor, like bounce rates and traffic sources. Another is the Mobile Devices feature in which you can assess the amount of traffic you're getting from your ads being clicked by different devices.
Google Analytics is one, if not the best tool out there for you to monitor your site's performance so you know how else you can improve your conversion rates and so forth. On top of it all, the tool is absolutely free.
3. Google Alerts
Being updated on the latest trends, topics and content of interest among your market is a must. It can be quite painful sifting through different websites one by one, constantly researching which ones are most talked about. Well, not anymore because Google Alerts is here to make everything else easier for you.
Start by entering the keywords you want to be notified of the latest news. Whether it's your product, your brand name, thought leaders, related news within your industry and more, you'll see real-time results pop up. These are all exhaustive data coming from social media, news, different blogs and sites, videos and more.
If you want to remain relevant, then Google Alerts is one tool that will help you.
4. Google Trends
For you to be in the know of all the topics that matter in your industry, then Google Trends is a top contender for the best tool. It gathers the most popular topics around the world since 2004. There are its features Hot Searches consisting of the top searches featured every day and Top Charts that contain the most relevant searches updated monthly.
This is highly beneficial for you especially if you are creating content. Not only will Trends give you a more focused and niche-driven set or results. It will also help you generate content that matters to your market. Moreover, it aids in brand monitoring in which you can keep track of how well your brand is positioned as of today.
As an ecommerce practitioner, you need to constantly develop to keep up with the trend and with your market's attention span. With the help of these tools, you're going to stay on the right track and hopefully, towards a better ROI.