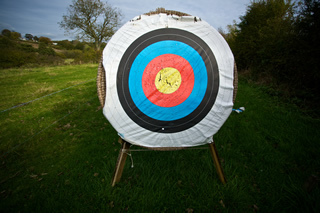 If you've been in the realm of marketing for a while now, then you've probably heard about "Inbound Marketing" and how it is shaping consumers today.
Compared to many years before when businesses had to sell themselves hard in more ways than one, inbound marketing has been found to be the most effective tool to date.
Today, we've prepared for you a simplified guide to make it to the top using inbound marketing. If you feel as if business is stale or you're not doing something to increases sales and generate more leads, then you're in the right place.
What Is Inbound Marketing In A Nutshell?
Inbound Marketing is an effective tool that utilizes the power of content, search engine optimization and social media marketing to generate leads and eventually turn these leads into sales.
Think of it as a subtle and soft selling of services where clients will be the one to approach you rather than you endlessly offering your product to them.
How Did Inbound Marketing Start?
We're pretty sure you've experienced hanging up the phone to someone selling something to you. Instantly, you think that whatever the person had to say was unnecessary because well, you were interrupted.
That is what we call outbound marketing where businesses had to make cold calls and wish on a chance that someone would take up their offer. Because outbound marketing has been found to be a lot more expensive and less effective, businesses needed to find a way where customers would come to them for their services instead of the other way around.
That was how inbound marketing came into play.
How Do You Use Inbound Marketing?
Now that you know how inbound marketing started and what it is in a nutshell, below you'll find 4 steps into using it to your advantage.
1. Have a good marketing plan.
In the world of marketing, it is essential to have a strong foundation of what it is you really want to happen. Even before you start using different tools, you must know four things: your goals, challenges, prospective clients and of course, your budget. From there, you'll have a good-working backbone or a well-thought out marketing strategy.
2. Create brilliant content.
One of the most basic and important tools you need to start with is a website. In this age where people rely heavily on online content and Google search, you'll need to have a website where people can find you and your content.
Let's start with the overall look and feel of your website. It must look simple but with a professional touch of design. It should be very easy to navigate and update. You don't want to keep on maintaining it and shutting down the servers to people from time to time. Furthermore, we believe your website should be mobile ready.
Now let's proceed to what should be in your website. It's important that you have all the different kinds of content that cater to all kinds of consumers. Say for instance, there are those who'd rather watch videos than read articles. Sometimes, people would rather read short articles that go straight to the point. It is crucial that you build up on effective, professional but creatively presented content. Trust us, you don't want to bore them with basic webinars and long articles.
3. Optimize, optimize, optimize.
Now that you've got your content ready, you need to generate traffic. You can do these by using different kinds of search engine optimization tools to heighten your rank in the search page and bring more people to your site.
First, you need to work well with keywords. Learn to identify which ones are mostly recognized both by Google bots and users. From there, use the keyword effectively into your content. A lot of people use body copy, which makes use of the keyword frequently in a page. Just be careful not to over-optimize. Next, you need to inter-link your keywords. This will keep your readers stay in your website.
Second, learn how to blog well. Believe it or not, blogging increases your traffic to up to 55%. So make use of this number by writing blogs and incorporating them in your website. We highly suggest that you be creative in writing your blog posts because this will keep the interest of your audience.
4. Learn how to properly use social media marketing.
Certain businesses tend not to maximize the use of social media marketing. What they don't know is that it actually increases sales to up to 65%! Here's what we believe you can do:
In Facebook, maximize its applications and be involved in social interactions. Drive them to your page for you to generate more Likes. You can also post an ad because people browsing through Facebook easily see this. In Twitter, you should make an account and be as highly sociable and interactive as you can as well. Do the same to other social networking sites. The key is to be on the loop and keep these people in the loop.
Indeed, inbound marketing is revolutionizing the way marketing works, especially online. So if you want to be stay top in the future of marketing, we suggest you embrace Inbound Marketing soon!