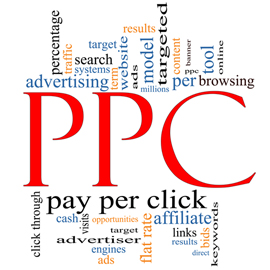 Pay per click advertising for ecommerce can be tedious work. Considering the amount of products/services and even the keywords you have to deal with, it can be overwhelming to constantly create ads that actually click.
While it is challenging, there are ways for your PPC ads to become worthy of your investment. Since there are a lot of benefits you can reap from them, there's no point in wasting time sticking with ads that can't convert.
So here are some of the best tips in creating PPC ads that will help you generate better web traffic and evidently, better sales.
1. Determine which ads work and which don't.
Query reports can tell you which keywords coming from your ads are generating clicks. A placement performance report lets you in on the ad placements that incur the most number of links. These two reports are essential so you can determine which ads aren't performing well and those that are doing your online store good.
Always keep in mind that PPC ads are an investment. Of course, you'd want to make your investment count, down to the very last cent. So do a run through, review your ads and only sustain those that aid your ecommerce site.
2. Show your products' features— including the price.
Ads allow very limited number of characters to get your message across. While they may be conveniently placed on search engine results or in the visibility of a Facebook feed, your ads won't work if they are not presented properly.
What you need to do is to show what your products have to offer. Say you're a local moving company. Instead of headlining "Cheap Moving Company in Singapore" why not put in "3 Movers at $35/Hour" then follow through with "Helping Singaporeans Move Since (year of company's establishment)". Ads work better if you're able to provide a more tangible offer rather than a vague, almost too salesy pitch.
This follows that you need to include the price in your PPC ads straight away. This emanates confidence in your brand. A little tip here is to add in a discount or any form of percentage privilege to make your ad more appealing.
3. Make your potential market feel at ease.
Certain ads have a way of making people afraid of clicking them. They'd rather not because these placements feel too much of a spam more than a legitimate one. By all means, you wouldn't want your ads to be regarded the same way.
In order to reduce these kinds of risks and earn your market's trust upon seeing your ads, include return policies, money back guarantees , warranties and any other special deals you deem fitting and convincing.
Considering ads are tricky but can be very beneficial if pulled off correctly, this technique will encourage your market to go ahead and click your ad.
4. Use tools to further strengthen your ads.
Whether you are posting in Google, Bing or Facebook, there are different tools you can use in order to maximize the potential of your ads in these different avenues.
The Facebook Power Editor is a tool you can easily download and install in just about any browser. This makes your Facebook ads more convenient, as it allows you to copy past an advertisement into the platform's interface from any spreadsheet program (like Microsoft Excel). You can also manage your ad posts that are currently active as well as end them once your promotions are done.
Keywords are the pinnacle of PPC ads. With search engines especially Google, choosing the right keywords to place in your ads will determine its effectiveness or failure. Google Keyword Planner is one tool that lets you in on the best keywords to use for your ads as well as an estimated cost for the probable ads you're going to craft out of those keywords.
As for Bing, its tool Ads Editor functions a lot like that of Facebook Power Editor. You can easily import data, add them with ease and quickness, utilize graphs and metrics to see how your ads are doing as well as provide you with a preview of your ad just before it goes up and live.
5. Test, test, test.
I can't emphasize how important it is to test your ads and make variations of it every now and then. This is an integral phase of effective PPC ad campaigns, as you're able to see the best placements that click and convert most.
As much as you can, create different versions of your ads. The guys from Practical Ecommerce suggest you have a different version each day. While you're at it, delete those that are performing poorly because you're practically putting your money to waste if you let those ads remain active.
PPC ads can help your online store go a long way from where you started. So apply these tips now and generate better results.